Welcome to the Girl Meets World Fanon Wiki. A collaborative encyclopedia for anything and everything related to Girl Meets World. There are 329 Articles and we're still growing since the wiki was founded. The wiki format allows anybody to create or edit any article so we can create a comprehensive database for the GMW Fanon franchise. Visit the rules before editing the wiki.
September/19/2018
---
Did You Know...
..That Rowan was on Spy Kids: All the Time In the World as Rebecca?
...That Sabrina has 3 music videos on the Disney Channel?
...That Peyton and G. Hannelius are good friends?
...That Corey Fogelmanis does gymnastics?
...That August Maturo's character shares the same name as him?
...That Ben Savage guest starred on Shake It Up as Andy Burns?
...That Danielle Fishel had a recurring role in Full House?
...That there will be a spin-off of GMW called Girl Meets Girl, which will follow Maya and Riley's lives as grown ups.
Features of the Month
These are September's features, vote for August's features here
Featured Character




"Riley Matthews" is the protagonist of Girl Meets World. She is quirky bubbly and outgoing. She is the 16 year old daughter of Cory and Topanga, and the older sister of Auggie. She is the eldest member of the Matthews with her brother Auggie as the youngest. She is best friend with Maya Hart whom she is dating, she dated Lucas Friar and is good friends with Farkle. She is portrayed by Rowan Blanchard . Read more...




Featured Cast Member




"August "Auggie: Maturo" (born August 28, 2007) is an American child actor. He is best known for his role as Rowan Blanchard's little brother Auggie Matthews in Girl Meets World. Read more...

Featured Episode




"Girl Meets Couples" is the 38th episode of Season 1 of Girl Meets World. It aired March 13, 2015 Disney Channel. Lucas, Riley, Farkle and Maya go on a double date. Read more...

Featured Pairing




"Farkle and Riley" best known as "Filey" (F/arkle and R/iley) is the friendship/romantic pairing of Farkle Minkus and Riley Matthews. Farkle has a crush on Riley, however, she is dating Lucas Friar. Some fans see potential in this pairing, however, Rucas has beaten Filey. They are portrayed by Corey Fogelmanis and Rowan Blanchard. (see Cowan)
Latest Episode
Girl Meets Flags
Next Episode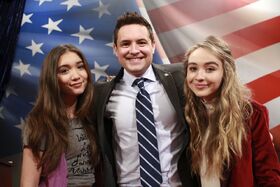 Girl Meets Fake will premiere in...
August 21, 2015 20:30:00 EST
Please enable javascript on your browser.
Monthly Poll
Help Out
Thanks for being willing to help us out here at the Girl Meets World Fanon Wiki
To upload a picture, click here
To write a blog, click here
To write a new article, just enter the title in the box below.
Recent Blog Posts
Chat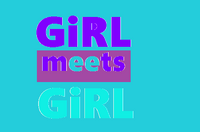 Check out the Girl Meets Girl wiki here