"
"I'm only this many"
"

—Auggie's Catchphrase
Auggie Matthews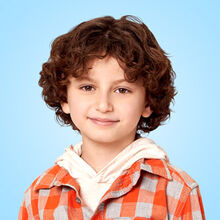 Information
Production
August "Auggie" Matthews 
is a main character in Girl Meets World. He is portrayed by August Maturo.
Personality
Edit
Auggie is a cute 5 year old. He looks up to his father Cory Matthews. Auggie is the little version of Cory. He is in kindergarten. 
Relationships
Edit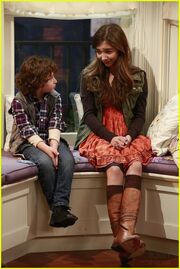 Riley
Sister
Riley is jealous of Auggie and Topanga. He think that they are twins. He cares a lot about his sister.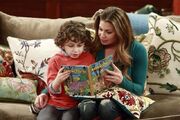 Topanga
Mother
They love each other. Auggie is closer to Topanga than his dad Cory but he loves them equally.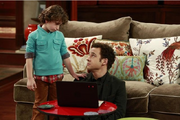 Cory
Father
They are father-son. Cory loves him as well as Auggie loves Cory. Cory shows how to be a man. H.e's his dad spy and spies on Riley when she has one of her world troubles.
Nikki Best friend
They are a year apart, They hang out a lot, and it's often when Riley and Maya are also hanging out. Their friendship resembles Riley and Maya's. They always work together as a team.
Strengths
Edit
He likes to sing and draw.
He is bad at paying attention (short attention spam).
He is Topanga with Cory's hair.
He is Riley's younger brother.
He is close to his Uncle Josh.
To view the Auggie gallery click here
This character won July's featured charater.